Problem
Development is slow in rural areas due to a lack of knowledge and use of Information
and Communication Technology (ICT). ICT is evolving at a rapid pace, but it is less applicable in rural areas. Government public schools face challenges such as a lack of computers, ICT access, trained teachers, and appropriate arrangements to integrate computer classes for students.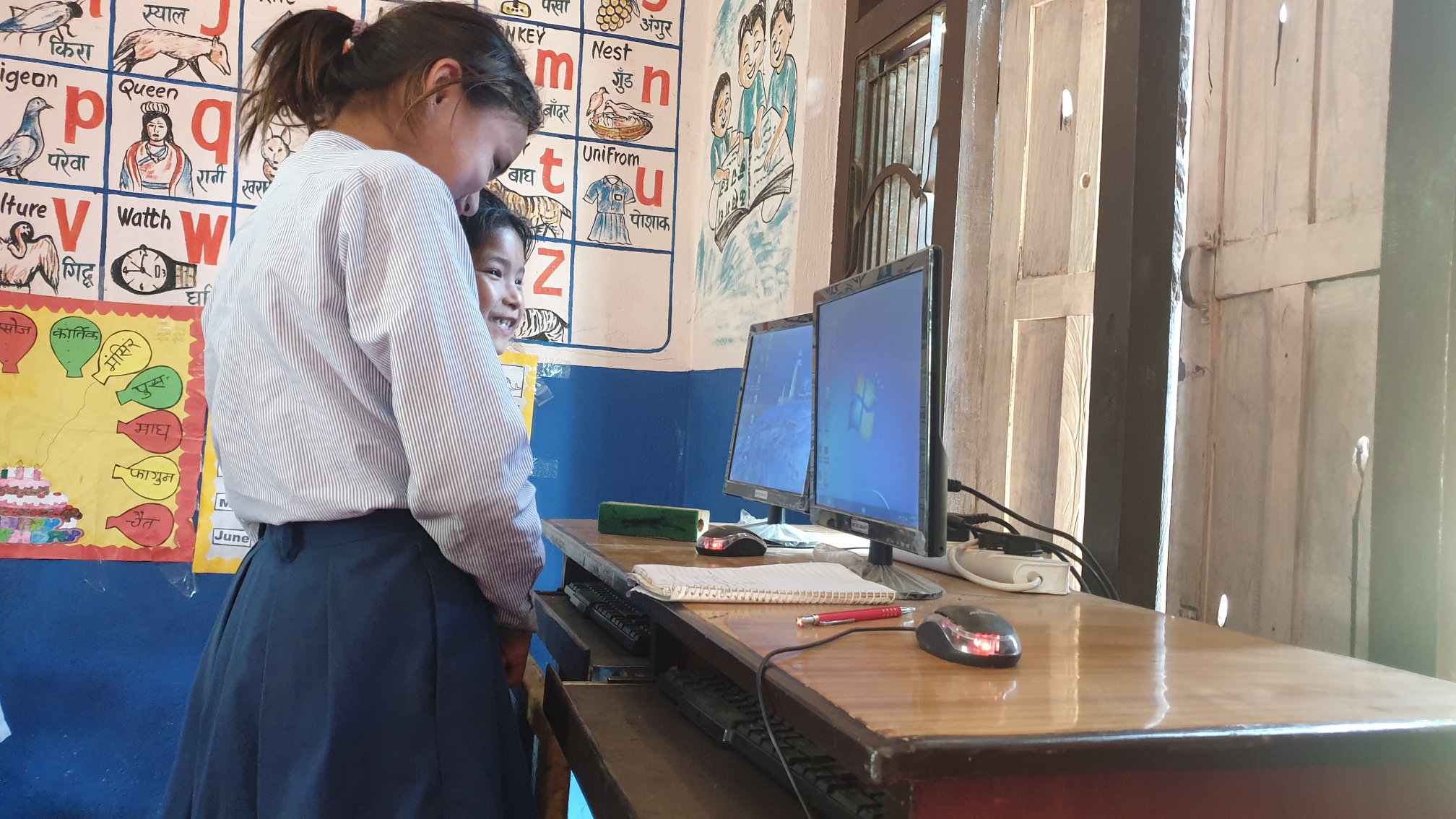 Solution
To empower children of challenging backgrounds in Nepal by teaching them health and computer skills on-demand that will aid them succeed and sound in their health and
digital literacy, develop intellectual skills and leadership for a better career, HFN has been putting digital and basic health literacy on the spotlight to unveil the transformative power of technology and digital literacy. Our digital literacy program includes basic computer literacy related to hardware, software, windows, keyboard components and Microsoft Office.
Impact
27 Public Schools and 2 Shelters
The program has been extended to 27 public schools and 2 shelters in Chitwan and 1 Public school in Parbat district of Nepal since 2016. We staffed a computer instructor that would go to each school weekly on a rotational basis to train students and teachers.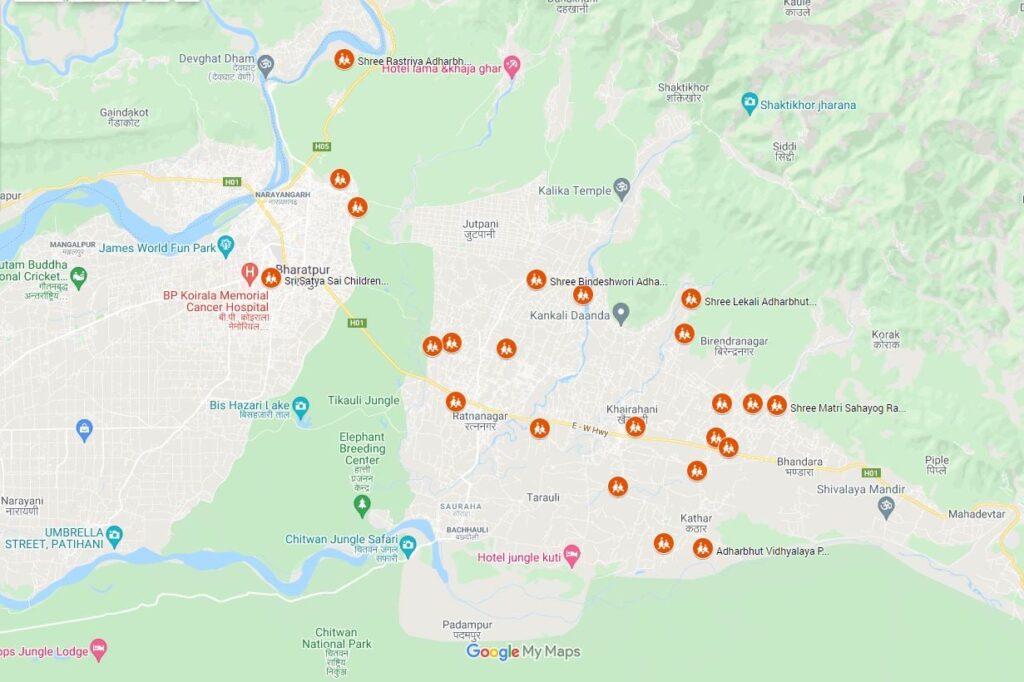 | | |
| --- | --- |
| School Name | |
| Shree Swobibek Rastriya Adharbhut Vidhyalaya | Go To |
| Shree Jakhadimae Adharbhut Vidhyalaya | Go To |
| Shree Rastriya Adharbhut Vidhyalaya Thimura | Go To |
| Shree Deviraman Rastriya Adharbhut Vidhyalaya | Go To |
| Shree Panchadeep Adharbhut Vidhyalaya | Go To |
| Om Shanti Rastriya Prathamik Vidhyalaya | Go To |
| Belsi Rastriya Adharbhut VIdhyalaya | Go To |
| Adharbhut Vidhyalaya Pidrahani | Go To |
| Shree Rastriya Prathamik Vidhyalaya Kharkhutte | Go To |
| Adharbhut Vidhyalaya Sultana | Go To |
| Shree Rastriya Adharbhut Vidhyallaya Shantibazar | Go To |
| Gaambesi Chepang Kendra | Go To |
| Shree Bindeshwori Adharbhut Vidhyalaya | Go To |
| Shree Bhadrakali Madhyamik Vidhyalaya | Go To |
| Rastriya Adharbhut Vidhyalaya Magani | Go To |
| Shree Adharbhut Vidhyalaya Amritpani | Go To |
| Shree Lekali Adharbhut Vidhyalaya Rohitpur | Go To |
| Shree Adharbhut Vidhyalaya Bajar hatti | Go To |
| Shree Matri Sahayog Rastriya Basic School | Go To |
| Shree Janapriye Rastriya Adharbhut Vidhyalaya | Go To |
| Shree Adharbhut Vidhyalaya Brahmasthan | Go To |
| Shree Birendra Aadarsha Madhyamik Vidhyalaya | Go To |
| Sri Satya Sai Children Home | Go To |
| Shree Himalaya Adharbhut Vidhyalaya Bharatpur | Go To |
| Rastriya Adharbhut Vidhyalaya Jamunapur | Go To |
| Rastriya Adharbhut Vidhyalaya Badgaun | Go To |
| Shree Chandi Rastriya Adharbhut Vidhyalaya | Go To |
| Rastriya Adharbhut Vidhyalaya Amiliya | Go To |